Is your organisation ready to appoint a Head of Balanced Working, Wellbeing and Inclusion?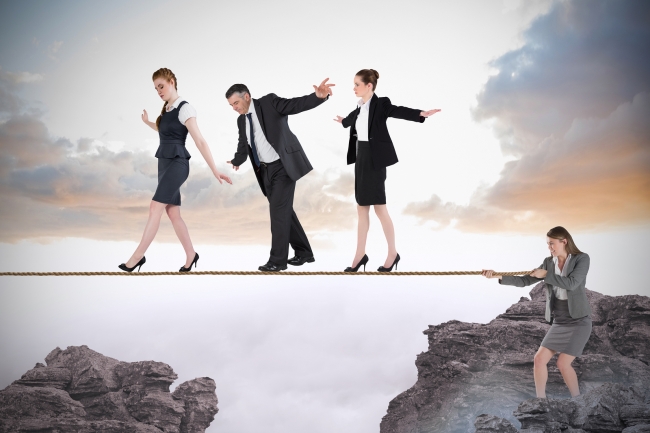 The key purpose of the role is to increase employee engagement, productivity, wellbeing and retention of key talent by fostering grown up work-life balance. The postholder will steer the organisation to a culture of dignity, trust, respect for individual difference, collaborative working and change readiness.
During the course of my career I've witnessed the emergence of new roles reflecting changing HR priorities. In the last decades of the 20th Century organisations appointed Equalities Officers who became Diversity Managers and whose role now often also encompasses "Inclusion". Business Partners are now ubiquitous; and who foresaw the growth in Talent Management Specialists? With the recent extension to the Right to Request Flexible Working, the moment has come to revisit the corporate approach to work-life balance and create a new role of Head of Balanced Working, Wellbeing and Inclusion.
You can read my HR Zone blog post on why progressive organisations need this role here.
The key benefits of such an appointment are that:
It roots HR into organisational discussions about Agile Working; enabling collaboration with corporate functions - such as IT and FM - minimising "silo thinking" about the future of work. This, in turn, supports the organisation's "Agile" agenda and equips the workforce for constant change.
It becomes the means to embed women's career patterns into working practices at all organisational levels - contributing to the progression of women to the Boardroom.
It provides the potential to be an Employer of Choice for Generation X and Y employees by embracing their greater expectations for autonomy and balanced working lives.
It enables the safeguarding of employee health and wellbeing - particularly when working flexibly or remotely - through a more closely defined focus on work-life balance.
Moving from the Transactional to the Strategic
Historically many organisations have developed flexible working policies and practices in a piecemeal fashion in response to specific HR issues - such as offering reduced hours working to maternity returners or responding to legislation.
The benefits of a strategic approach to flexibility are becoming increasingly obvious. But the challenge of how to foster a culture where flexible working has been fully extended to all employees, integrated into broader HR practices and embedded into corporate consciousness remains. Download a suggested project plan for your Head of Balanced Working's first year in post here (.pdf) to get an idea of how these complex issues might be tackled. And if you feel we can work together, please get in touch to discuss possibilities.