Consultancy, Project & Interim
Why hire me?
I'm a specialist in ReBalancing Executive work; and there are a number of key reasons why your organisation may need my skills.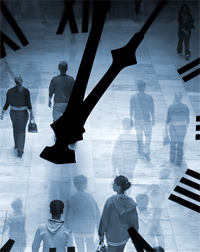 Supporting corporate Initiatives around women leaders
Is increasing the availability and uptake of flexible working part of your strategy for closing the Gender Pay Gap? If so you need a clear action plan and I can help. My Diagnostic and Action Plan service will identify what needs to change and the steps to making it happen.

Download the leaflet or contact me for further information.
Have your diversity initiatives around women stalled? Are too few talented cadndiates coming through the pipeline to senior roles? Surveys repeatedly show support for work-life balance (including the availability of flexible working at senior levels) is key to progressing women's careeers. That's why I developed the Balanced Leader Programme; and designed it to integrate with your existing plans to help you regain momentum.
It's not just women who benefit from improved work-life balance. As social expectations change new fathers are increasingly looking for ways to spend more time with their family. At the other end of the scale older workers - who may also be caring for another adult - often welcome more flexible arrangements in the years leading up to retirement. Balanced working can enable a more inclusive workforce.
To learn more about how I can support your Diversity and Inclusion programmes please download this leaflet.
Making Talent Management more effective
Offering more flexibility throughout the entire employee lifecycle and as part of your Talent Management strategy can open up a wider pool of candidates, ensuring your organisation retains valuable skills which might otherwise be lost.
To learn more about how support for work-life balance can augment your Talent Attraction and Talent Management strategies please download this leaflet.
Or get started by joining me on the one day masterclass Crafting Quality Flexible Jobs.
Boosting your HR Strategy
Perhaps your HR function feels it's being side-lined in agile working conversations driven by a property or technology focus. I will equip your HR team with the appropriate expertise to be an effective project partner and ensure your agile working practices support both productivity and employee wellbeing. Active support for better balance reinforces resilience and wellbeing initiatives. And good work-life balance has consistently been shown to improve employee engagement, loyalty and productivity.
To learn more about how I can work with you to integrate support for work-life balance into your broader HR strategy please download this leaflet.
"The understanding of our requirements was very high and our needs were addressed accordingly. The quality again was a very high standard - advice was relevant and concise to business needs. We acheived a lot in the time allocated."
Lucy Armstrong, Shepherd & Wedderburn
Read more client testimonials here.
Or perhaps your organisation recognises it needs a Head of Balanced Working
Is it time to raise your game, adopt a strategic approach and appoint a Head of Balanced Working? I'll work with you to shape a role appropriate for your needs; and help you identify and appoint a suitable candidate.
Are you ready to be a world class work-life balance employer?
Imagine an organisation where:
Employees feel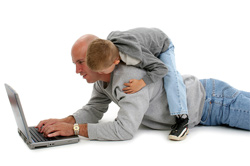 able to bring their whole selves to work.
People recognise the benefits of good work-life balance and support each other to achieve it.
Work is seen as something you do, not somewhere you go.
Success is measured by the outputs you produce, not the number of hours you spend in the office.
Customized jobs enable agile working and the retention of key talent.
Consider the benefits:
Mounting research evidence has confirmed that good work-life balance increases job satisfaction, improves workplace performance, strengthens organisational commitment and results in better physical and mental health.

Balanced working is increasingly recognised as the heart of sustainable organisations; and as underpinning corporate sustainability strategies.

Reorganising for better balance by moving towards a results oriented work environment enables a clearer definition of expected outputs/results and an opportunity to modernise (or eradicate) entrenched but unproductive working practices.

Introducing a change programme under the work-life balance banner is likely to be well received; and to foster flexible and co-operative thinking - essential qualities for an Agile Workforce.
Let's work together, build on
your existing successes and transform your organisation into a world class work-life balance employer.
Balanced Working is Sustainable Working
View testimonials from previous clients here.