Upgrade your work-life balance skills
Eight week online coaching programme
Are you ready to create a more balanced 'new normal'?
If work-life balance was a challenge for you pre pandemci it's probably a nightmare right now. Let me show you how to imrove the situation.
You may feel the pillars supporting your fragile work-life balance have been pulled out from under you; but help is at hand. Work with me to discover how to regain order in the midst of chaos; and how better balance is possible even in the most challenging of times.
Based on twenty five years experience I've deveoped a six step coaching framework that will enable you to be your best both at home and at work.
Programme starts on Thursday 25 February 2021.
Join a group of like-minded women as we work together to rebalance our lives

We'll meet online weekly for eight weeks. Each session will last for 90 minutes as we work through the evidence based PROPEL model I developed to support my coaching clients.
During the programme you will discover:
How you prefer to manage the work-life interface; and the implications for how you #rebalance your work.

Why who you're being and not what you're doing is key to managing your work-life balance.

How to #upcycle your current job for increased productivity AND a balance that suits you (and your employer).

The essential skills you must cultivate to ensure success.

How to influence key stakeholders so you flourish in your new working arrangement.
I'll be sharing my 25 years' experience of coaching, training and researching in the work-life balance space as I guide you to design a job and a life where you can lean in on your terms.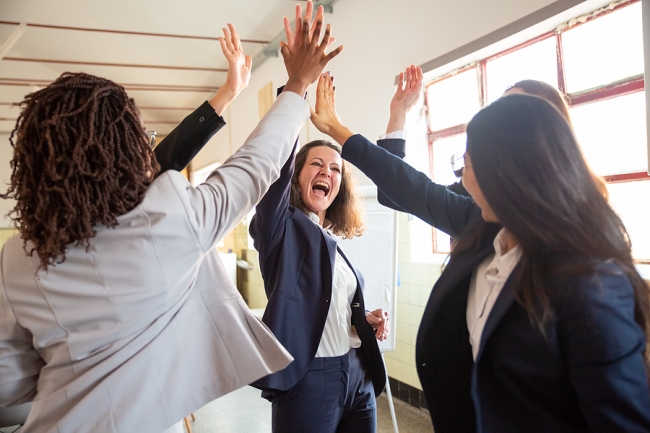 Haven't read the book? Learn more here
Download the coaching programme leaflet here
Book your place here or contact me for further information
Click here to join us on 25 February
Who will benefit from the programme?
If you're a woman currently in a junior or middle management position wondering whether the next promotion is worth going for, this workshop is for you.
If you're a smart but frustrated career woman who's considering joining the ranks fo female entrepreneurs as a way of finding a better life balance, this workshop could change your mind about leaving your corporate job.
If you're a coach that supports women on their corporate career journey you're welcome to join us and learn about my six step framework. It will make a valuable addition to your portfolio of skills.
Are you willing to take a few hours out of your busy working life to identify how you can make that life more balanced?
We begin on 25 February 2021
Book your place here