one to one coaching and mentoring
Balanced Leader Bespoke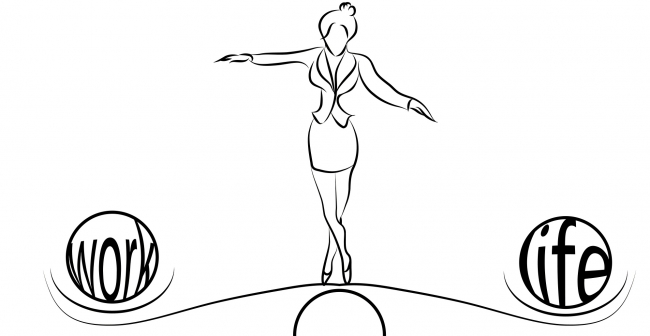 For women who prefer to work with me one to one – allowing us to focus more specifically on your challenges in a shorter period of time - I offer a coaching and mentoring programme that can be tailored to your needs.
When we work together my clients see new possibilities open up for continuing careers they love while leading a more balanced life.
I'll help you challenge limiting beliefs and explore new options for living your biggest life. As your mentor I'll also be holding a vision for the greatest possibilities for your life. I'll support you to hold that same vision for yourself and to grow into it.
Specifically you will gain:
Access to all the expertise I've acquired over thirty years working in and with the corporate world – saving you time and costly mistakes.

Clarity around your vision for balanced working and a stronger commitment to making it a reality.

A well crafted and tailored business case for negotiating the type of flexibility you need - based on a flexible working arrangement that suits both you and your employer.

A comprehensive strategy for managing the transition to the new arrangement and beyond – ensuring your success.

A personalised audit of the skills you'll need to grow and develop to become a Balanced Leader.

Support from the UK's leading authority on work life balance.
You'll quickly recoup the investment you're making as you find yourself able to keep your feet on the career ladder - rather than having to make costly and career limiting compromises.
"I feel I have learned some very simple strategies, small changes for big effect. By implementing some of them already, you have really helped me beyond measure at a really crucial crossroads in both my personal career and private life. The timing of this coaching could not be better and has had a very profound impact – without going overboard I do feel different, am thinking differently but more importantly acting differently to very positive effect in the workplace and at home. "
LG coaching client
Balanced Leader Bespoke is made up of three modules:
1. Navigating to Balance in Your Job;
2. Bringing Balance to Your Team;
3. Balancing Your Future.
Having completed the first module, you choose whether to continue and which modules you want to continue with. More details about each module – including costs – can be found below.
For example, you may at this stage simply want to rebalance your own working life and pause there. Once you're comfortable managing your new arrangements you may want to come back and look at how you can enable better balance for your team. Or you may feel ready for the next promotion and want support navigating your job search.
If you're currently on maternity leave and looking for better balance on return we may be able to persuade your employer to fund module 1 under their existing maternity coaching provisions. And if you're a woman returner who's been out of the workforce for a longer period please contact me for an initial conversation (without obligation) about how I can support you with a combination of modules 1 and 3.
Download the brochure Read the Balanced Leader Blog
The Benefits:
Balanced Leader Bespoke supports you to:
Craft a Quality Flexible Job for yourself so you can Lean In on your terms – keeping your feet on the corporate career ladder in a way that suits you.

Enhance the key leadership skills you'll need to negotiate and navigate Quality Flexible Working arrangements - so you remain in control of the process and ensure your success.

Use Balanced Leadership to accelerate your corporate career.

Make a positive contribution to the lives of others – both at work and at home.
The details
Each module is a mixture of coaching, mentoring, practical exercises and email support.
Before we start working together we'll have an initial (no cost) conversation of around half an hour. During this time we'll agree exactly how to tailor Balanced Leader Bespoke to your needs and circumstances.
Module 1: Navigating to Balance in Your Job
A practical six month coaching/mentoring programme that gets you to the point where you're living a more balanced life while keeping your feet firmly on the corporate career ladder. Our focus will be on:
Identifying the balance that works for you and taking steps towards it.

Essential competencies for success as a Balanced Leader.

Negotiating tactics.

Managing the transition.
Module 2: Bringing Balance to Your Team
Six months of group coaching and mentoring during which our focus will be on::
Facilitating change with Positive Psychology.

Developing a results focused working culture that increases flexibility and balance.

Managing key stakeholders.

The challenges of leading balanced workers.
Module 3: Balancing your future
A practical three month coaching/mentoring programme with an option to extend support for a further three months as you settle into your new role. Our focus will be on:
Progressing your corporate career aspirations while living a balanced life.

Selling the benefits you bring to an employer when you operate as a Balanced Leader.

Negotiating with headhunters and prospective employers.
Practicalities
Acceptance onto any coaching module is subject to agreement between you and me that this is appropriate for you at this point in your life. We will explore this in an initial (no cost, no obligation) call which is likely to last around thirty minutes.
Coaching sessions are currently only available on an online basis.
Want more information?
Download the brochure (pdf).
Read the Balanced Leader Blog
Interested in working with me?
Contact me to arrange an initial conversation.